Orthroscopy Surgery
A well done Orthroscopy surgery by experienced surgeon can cure instability from acl ligament tear and allow return to full football sport. Do not neglect your joints knee shoulder Discuss with us to heal your joint. Your Heath is our Priority!
ACL tear is a common problem in players. Neglecting the problem can lead to severe pain and arthritis. Arthroscopy (key-hole) surgery can treat the problem and allow complete return to sports.
Dr Saseendar and Dr Samundeeswari from the Arthroscopy Unit in SLIMS perform simple and complex arthroscopy surgeries of the Knee and Shoulder for professional athletes and players.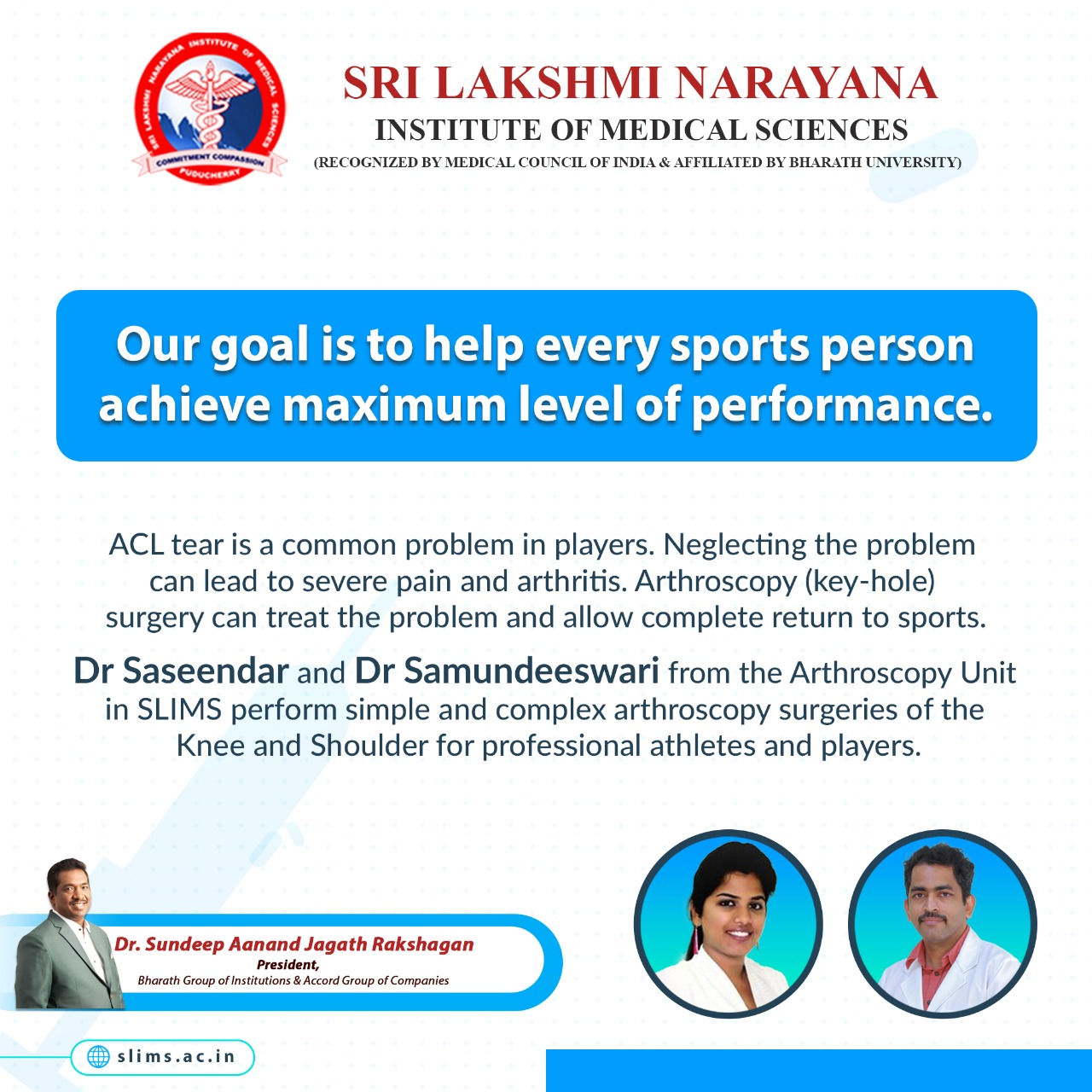 Arthroscopic Ligamentous Reconstruction
40yrs old Male Mr. Raja, a load man by occupation got injured his Right knee 3 months ago. He was not able to weight bear & walk and flex his Right knee. He was admitted & underwent MRI RIGHT KNEE and was diagnosed as Multiligamentous Injury. He was planned for Arthroscopic ligamentous reconstruction as staged procedures. First Arthroscopic Posterior cruciate ligament & Lateral collateral ligament were reconstructed. After 3 weeks, Arthroscopic Anterior cruciate ligament & Medial collateral ligament was reconstructed. Post operatively, He was on regular physiotherapy and Patient is able to weight bear & walk.