The Chairman's Message
''To heal the sick and to advance the science''
- Charles Mayo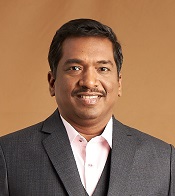 Sri Lakshmi Narayana Institute of Medical Sciences is dedicated to advancing the knowledge and practice of medicine for the benefit of society. SLIMS was born in the year 2006 with a vision to establish a multispecialty hospital in Agaram Village of Puducherry, Union territory of India, where in particular the poor could receive free advanced medical care in an atmosphere of love and compassion. Here we are providing highest standards of medical treatment with help of dedicated team of physicians, nurses and other healthcare professionals.
SLIMS provides quality medical education with friendly atmosphere where our faculty persistently seeks and adopts innovative methods to improve the quality of medical education on a consistent basis. Our students are continuously motivated to pursuit excellence in their academic as well as in extracurricular activities. The educational mission of SLIMS is to train exceptional healers and the future leaders in academic medicine. Our Institute will reach far beyond the walls of our medical education to improve humanity and health throughout our community and the world providing high quality patient care and training of the next generation of leaders in medical field.
In addition to affordable treatment and medical education SLIMS has a long and proud history of research and discovery in the basic, clinical and medical sciences. Our impressive pool of talented researcher's is renowned in clinical research evaluations of new drugs and devices.
With the help of our dedicated, talented faculty and staff members, we are confident that SLIMS will succeed and continue to be one of the Model Medical College in the Nation and the World.
We invite you to learn more about our outstanding medical programs.